With 2018 winding down, it's time to take a look at the books that I read this year and decide on my favorites. Narrowing my favorites down to atop five is difficult, and feels unnecessary. Plus it means I don't get to talk about all the pretty awesome books that I read this year.
So without further ado, here are my favorite books from the past year: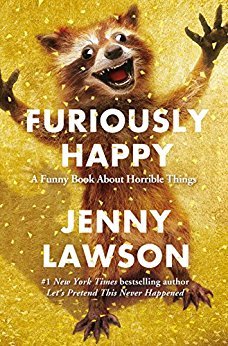 Furiously Happy by Jenny Lawson
The tagline says it all: "A funny book about horrible things." It's a book about living with mental illness, about taxidermy animals, and about being furiously happy.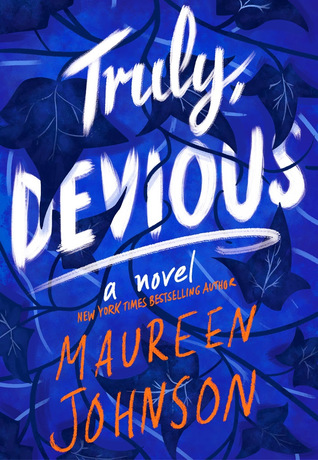 Truly, Devious by Maureen Johnson
A Sherlock Holmes-obsessed main character? An elite private school with an unsolved murder? Sign me up. I'll be buying book 2 when it comes out.

Let's Pretend This Never Happened by Jenny Lawson
I know, another Lawson book. I'll ready anything she writes. This (mostly true) memoir is about the moments that make us.

Jurassic Park by Michael Crichton
Yes, that Jurassic Park. The inspiration for that one series of dinosaur movies. I bought it on a whim and was on the edge of my seat more than once.

Into the Drowning Deep by Mira Grant
I LOVED seeing Grant/Seanan McGuire at ConCarolina this past summer, and this book was on sale. Plus killer mermaids? Yes, please.

Discount Armageddon by Seanan McGuire
A cryptozoologist living in New York splits her time between the cryptozoological world and the world of ballroom dancing. Add a forbidden romance and a dragon, and I'm hooked.

Lawless Lands edited by Emily Lavin Leverett, Misty Massey & Margaret S. McGraw
This is a Western speculative fiction anthology that I picked up at ConCarolina. Anthologies are my favorite way to find new (to me) authors.

Clockwork Boys by T. Kingfisher
A dark, funny fantasy book where a crew of criminals (plus a scholar) are sent on a suicide mission? Totally worth reading. And worth picking up book 2.
I recommend checking out any/all of these books in 2019. They were certainly the best I read in 2018. What're some books you read in 2018 that I should check out?