I embarked on the Goodreads Challenge this year (like I have the past few years) and decided to read 30 books. I read 52 books the past couple years, but I knew that there'd be far too much happening–between moving and everything else–to realistically read a book a week. Thanks to cramming three books into my head the last week of December, I officially completed the challenge!
The Wrath and the Dawn by Renee Ahdieh
~Shahrzad must enchant Khalid–her husband and the Caliph of Khorasan–with stories night after night if she hopes to stay alive.
This book is one part "Beauty & the Beast" and one part "A Thousand and One Arabian Nights". The characters–along with their different agendas–jumped off the page, making me want to pick up book 2.
A Curious Beginning by Deanna Raybourn
~Veronica Speedwell finds herself inexplicably bound to a boorish natural-historian named Stoker to solve a murder and the mystery of her past.
I'm a sucker for historical mysteries, especially if they're set in Victorian England. This one also had a badass female lead and a compelling male sidekick.
Arsenic in Assinippi by John F. Gallagher
~A non-fiction book about the trial of Jennie May Eaton for her husband's murder.
Though obviously well-researched, this book was a bit dry for my tastes. But it was still a fantastic study of a high-profile trial that took place near my hometown in Massachusetts.
Mockingbird by Chuck Wendig
~Miriam Black must track down a serial killer before he starts killing teen girls.
Miriam Black is one of my favorite anti-heroes, and the only anti-heroine that I can recall coming across. There's such a frantic energy that follows her–and the story–throughout the 300 or so pages, making it easy enough to read in a day.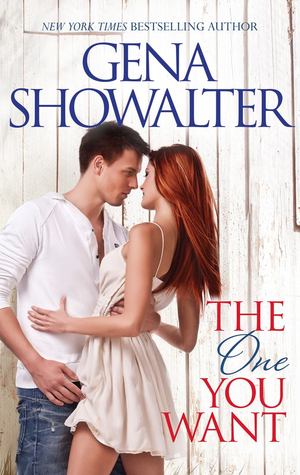 The One You Want by Gena Showalter
~Kenna Starr wants nothing more than to overcome her reputation in her small town, but heartthrob Dane Michaelson's arrival in town throws a wrench in her plans.
This had everything that I could ever want from a contemporary romance: a sweet heroine, a smoldering hero, and a sappy ending. It's a novella (only 109-ish pages), so it's a quick read.