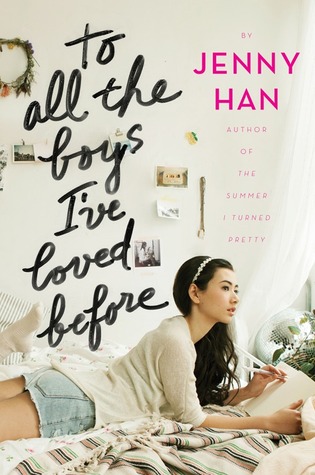 Each time Lara Jean falls in love with a boy, she writes him a letter and then puts it in a hatbox she keeps on the shelf in her closet. In each letter, she confesses her love because she never could in person. They're never supposed to read what she writes. But then she discovers her hatbox empty and that all of the letters have been mailed. Now she must learn to face her crushes as her life gets a whole lot more complicated.
When I first started reading To All the Boys I've Loved Before, I struggled to get into the story. I don't typically read contemporary YA, and I have never really been a huge fan of books featuring high school romance. The story eventually made me glad I stuck with it.
Lara Jean drew me into the story. She doubts herself, is awkward around boys, and struggles with how she feels. All of that I could identify with, especially her fear of driving. Her growth from page one until the last page also suckered me in. I could really enjoyed being along for the ride as she struggled to figure out how she felt for an ex-crush and her sister's ex-boyfriend. The complexity of the situation made it so much more interesting.
The relationships between characters felt three-dimensional and real. Lara Jean spends a lot of time with her younger sister and just about as much time thinking about her older sister who is away at college. Her relationship with her younger sister showed a whole lot of love while simultaneously trying to drive each other crazy. And the relationship with her older sister changed much like I'd expect it to where they no longer saw each other every day. I also loved how Lara Jean struggled to define her new relationship with her sister's ex-boyfriend who just so happened to live next door. Was it still okay for her to spend time with him? Did he still love her sister?
Without spoiling the ending, I'll say that it was very satisfying while still leaving a lot to be explored in the sequel.
To All the Boys I Loved Before would be a great read for a reader interested in a contemporary coming of age story.
Rating: 
To All the Boys I Loved Before by Jenny Han is published by Simon & Schuster Books for Young Readers.